This Beacon-affiliated group meets online, on the fourth Thursday of the month, at 7 pm. Newcomers and drop-ins are always welcome!
Register in advance for this meeting. After registering, you will receive a confirmation email containing information about joining the meeting.
For more information, please contact bookclub@beaconunitarian.org
Oct 28, 2021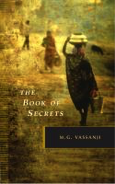 The Book of Secrets by M.G. Vassanji (1994, 337 p.)
Moderator: John Hagen
Genre & Subjects: Canadian Fiction, Families, Immigrants, Race Relations
Awards: Scotiabank Giller Prize
Summary: The Book of Secrets is a spellbinding novel of generations and the sweep of history that begins in 1988 in Dar es Salaam, when the 1913 diary of a British colonial officer is found in a shopkeeper's back room. The diary enflames the curiosity of a retired schoolteacher, Pius Fernandes, whose obsession with the stories it contains gradually connects the past with the present. Inhabiting the story is a memorable cast of characters, part of an Asian community in East Africa, whose lives and fates we follow over the course of seven decades. Rich in detail and description, M. G. Vassanji's award-winning novel magnificently conjures setting and the realm of eras past as it explores the state of living in exile from one's home and from oneself. (Source: NWPL)
Nov 25, 2021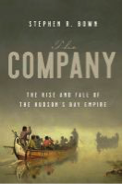 The Company: the rise and fall of the Hudson's Bay Empire by Stephen R. Brown (2020, 486 p.)
Moderator: Susan Tarras
Genre & Subjects: Canadian Non-Fiction, Canadian History, Fur Trade
Summary: A thrilling new telling of the story of modern Canada's origins. The story of the Hudson's Bay Company, dramatic and adventurous and complex, is the story of modern Canada's creation. And yet it hasn't been told in a book for over thirty years, and never in such depth and vivid detail as in Stephen R. Bown's exciting new telling. The Company started out small in 1670, trading practical manufactured goods for furs with the Indigenous inhabitants of inland subarctic Canada. Controlled by a handful of English aristocrats, it expanded into a powerful political force that ruled the lives of many thousands of people–from the lowlands south and west of Hudson Bay, to the tundra, the great plains, the Rocky Mountains and the Pacific northwest. It transformed the culture and economy of many Indigenous groups and ended up as the most important political and economic force in northern and western North America. When the Company was faced with competition from French traders in the 1780s, the result was a bloody corporate battle, the coming of Governor George Simpson–one of the greatest villains in Canadian history–and the Company assuming political control and ruthless dominance. By the time its monopoly was rescinded after two hundred years, the Hudson's Bay Company had reworked the entire northern North American world. Stephen R. Bown has a scholar's profound knowledge and understanding of the Company's history, but wears his learning lightly in a narrative as compelling, and rich in well-drawn characters, as a page-turning novel."– Provided by publisher. (Source: BPL Catalogue)
Dec 30, 2021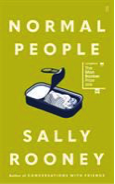 Normal People by Sally Rooney (2018, 266 p.)
Moderator: Gail Thomson
Genres: Coming of Age, Contemporary Irish Fiction
Summary: "The feverishly anticipated second novel from the young author of 2017's most acclaimed debut Conversations with Friends. Connell and Marianne grow up in the same small town in rural Ireland. The similarities end there; they are from very different worlds. When they both earn places at Trinity College in Dublin, a connection that has grown between them lasts long into the following years. This is an exquisite love story about how a person can change another person's life – a simple yet profound realisation that unfolds beautifully over the course of the novel. It tells us how difficult it is to talk about how we feel and it tells us – blazingly – about cycles of domination, legitimacy and privilege. Alternating menace with overwhelming tenderness, Sally Rooney's second novel breathes fiction with new life." —BPL
Jan 27, 2022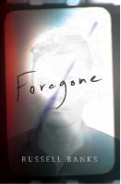 Foregone by Russell Banks (2021, 320 p.)
Moderator: Marilyn Meden
Genres: American Fiction, Psychological Fiction
Summary: "In his late seventies and dying of cancer, acclaimed Canadian-American documentary filmmaker Leonard Fife, one of sixty thousand draft dodgers and deserters who fled to Canada to avoid the Vietnam War, agrees to a final interview conducted by his acolyte and former student. But unbeknownst to Malcolm, who imagines his portrait of the master will cement his own reputation, Fife has his own plans: an astonishing, dark confession that reaches back to his young adulthood across the border and beyond, witnessed by his wife and the filmmaker's crew, who struggle to make sense of the dying man's long-held secrets. Alternating between Fife's private memories and his efforts to relate them to his listeners, Foregone is a brilliantly structured examination of memory, destiny, and truth." (Source: BPL Catalogue)
Feb 24, 2022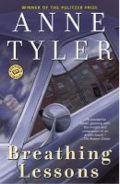 Breathing Lessons by Anne Tyler (1988, 327 pp.)
Moderator: Lindsay Undem
"It's a wonderfully funny in parts and moving portrait of a long term marriage and the relationship between the couple. The story takes place on one day and details a road trip to old friends."
Genres & Subjects: Literary Fiction, Canadian Fiction, Married people Fiction, Funeral rites and ceremonies Fiction
Awards: Pulitzer Prize winner
Summary: Evoking Jane Austen, Emma Straub, and other masters of the literary marriage, Breathing Lessons celebrates the small miracles and magic of truly knowing someone.
Unfolding over the course of a single emotionally fraught day, this stunning novel encompasses a lifetime of dreams, regrets and reckonings—and is oftern regarded as Tyler's seminal work. Maggie and Ira Moran are on a road trip from Baltimore, Maryland to Deer Lick, Pennsylvania to attend the funeral of a friend. Along the way, they reflect on the state of their marriage, its trials and its triumphs—through their quarrels, their routines, and their ability to tolerate each other's faults with patience and affection. Where Maggie is quirky, lovable and mischievous, Ira is practical, methodical and mired in reason. What begins as a day trip becomes a revelatory and unexpected journey, as Ira and Maggie rediscover the strength of their bond and the joy of having somebody with whom to share the ride, bumps and all.