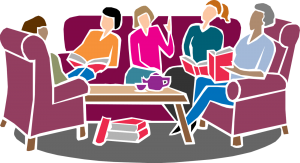 This Beacon-affiliated group meets online, on the fourth Thursday of the month, at 7 pm.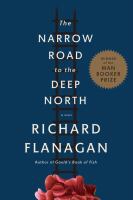 April 23, 2020:
The Narrow Road to the Deep North by Richard Flanagan (NWPL Book Club Set)
Facilitator: John Hagen
Haunted by the death of his wife while attending brutally sick and injured soldiers at a World War II Japanese POW camp, surgeon Dorrigo Evans receives a letter that irrevocably shapes the subsequent decades of his life in Australia.
Source: Burnaby Public Library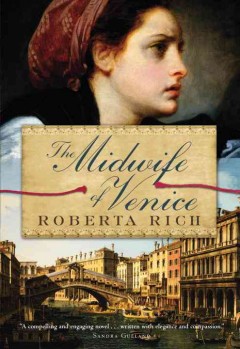 May 28, 2020:
The Midwife of Venice by Roberta Rich.
Facilitator: Karen Hamilton
Random House, Inc.
At midnight, the dogs, cats, and rats rule Venice. The Ponte di Ghetto Nuovo, the bridge that leads to the ghetto, trembles under the weight of sacks of rotting vegetables, rancid fat, and vermin. Shapeless matter, perhaps animal, floats to the surface of Rio di San Girolamo and hovers on its greasy waters. Through the mist rising from the canal the cries and grunts of foraging pigs echo. Seeping refuse on the streets renders the pavement slick and the walking treacherous. It was on such a night that the men came for Hannah.
The Midwife of Venice is a gripping historical page-turner, enthralling readers with its suspenseful action and vivid depiction of life in sixteenth-century Venice. Roberta Rich has created a wonderful heroine in Hannah Levi, a lioness who will fight for the survival of the man she loves, and the women and babies she is duty-bound to protect, carrying with her the best of humanity's compassion and courage.
(Source: Burnaby Public Library)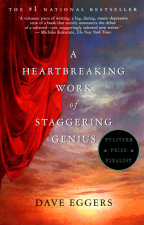 June 25, 2020:
A Heartbreaking Work of Staggering Genius by Dave Eggers.
Facilitator: Gail Thomson
"This is a beautifully ragged, laugh-out-loud funny and utterly unforgettable book."
—San Francisco Chronicle
National Bestseller
Pulitzer Prize Finalist
A book that redefines both family and narrative for the twenty-first century. A Heartbreaking Work of Staggering Genius is the moving memoir of a college senior who, in the space of five weeks, loses both of his parents to cancer and inherits his eight-year-old brother. Here is an exhilarating debut that manages to be simultaneously hilarious and wildly inventive as well as a deeply heartfelt story of the love that holds a family together.
A Heartbreaking Work of Staggering Genius is an instant classic that will be read for decades to come.
(Source: New Westminster Public Library)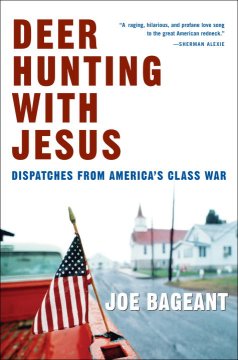 July 23, 2020:
Deer Hunting with Jesus: dispatches from America's Class War by Joe Bagaent
Facilitator: Susan Tarras
From Random House, Inc.
After thirty years spent scratching together a middle-class life out of a "dirt-poor" childhood, Joe Bageant moved back to his hometown of Winchester, Virginia, where he realized that his family and neighbors were the very people who carried George W. Bush to victory. That was ironic, because Winchester, like countless American small towns, is fast becoming the bedrock of a permanent underclass. Two in five of the people in his old neighborhood do not have high school diplomas. Nearly everyone over fifty has serious health problems, and many have no health care. Credit ratings are low or nonexistent, and alcohol, overeating, and Jesus are the preferred avenues of escape.
A raucous mix of storytelling and political commentary, Deer Hunting with Jesus is Bageant's report on what he learned by coming home. He writes of his childhood friends who work at factory jobs that are constantly on the verge of being outsourced; the mortgage and credit card rackets that saddle the working poor with debt, i.e., "white trashonomics"; the ubiquitous gun culture—and why the left doesn't get it; Scots Irish culture and how it played out in the young life of Lynddie England; and the blinkered "magical thinking" of the Christian right. (Bageant's brother is a Baptist pastor who casts out demons.) What it adds up to, he asserts, is an unacknowledged class war. By turns brutal, tender, incendiary, and seriously funny, this book is a call to arms for fellow progressives with little real understanding of "the great beery, NASCAR-loving, church-going, gun-owning America that has never set foot in a Starbucks."
Deer Hunting with Jesus is a potent antidote to what Bageant dubs "the American hologram"—the televised, corporatized virtual reality that distracts us from the insidious realities of American life.
(Source: Burnaby Public Library Catalogue)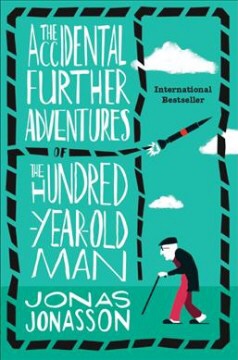 August 27, 2020:
Accidental Further Adventures of the 100 Year Old Man by Jonas Jonasson
Facilitator: Gail Thomson
What's next for Allan Karlsson? Turns out this centenarian has a few more adventures in store… It all begins with a hot air balloon trip and three bottles of champagne. Allan and Julius are ready for some spectacular views, but they're not expecting to land in the sea and be rescued by a North Korean ship, and they could never have imagined that the captain of the ship would be harboring a suitcase full of contraband uranium, on a nuclear weapons mission for Kim Jong-un. Yikes! Soon Allan and Julius are at the center of a complex diplomatic crisis involving world figures from the Swedish foreign minister to Angela Merkel and President Trump. Needless to say, things are about to get very, very complicated. Another hilarious, witty, and entertaining novel from bestselling author Jonas Jonasson that will have readers howling out-loud at the escapades and misfortunes of its beloved hundred-year-old hero Allan Karlsson and his irresistible sidekick Julius.
Source: BPL
For more information, please contact bookclub@beaconunitarian.org