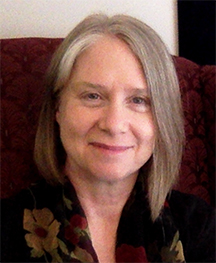 At this time in our world and in your life, are you looking to connect with a caring and inspiring community? Beacon offers various groups so we can learn and grow together, while enjoying being together in this all-ages community. We benefit from being with people of similar values that care about each other and the planet.
Beacon is an intentionally diverse and inclusive community that welcomes families of all kinds. Our members and friends come from various places in the lower mainland, including New Westminster, the Tri-Cities, and other municipalities east of Vancouver. We are spiritual seeking and socially conscious people. We welcome and celebrate you in all aspects of your human diversity. We invite you to explore this web site to see what our community and Unitarian Universalism has to offer. To find out more about our Family Ministry for parents, caregivers, children and youth, our young adults outreach, as well as our other adult programming, please check under the "Programs" tab. All are welcome to join our programs and services!
If you find that you are curious to know more, please fill in the Beacon Connecting Form and we'll be happy to respond to your questions, your concerns, and your interests.
We hope you'll join us and see what our community can offer you and your loved ones, and we can also get to know you as we journey though this life together.
—Rev. Meg Roberts
Minister's Welcome Message on YouTube
318 Keary Street, New Westminster and Online*
10:30 AM
Sunday, Sept. 24th
Balancing Our Anxiety and Our Trust
Rev. Meg Roberts
Please fill out the Beacon Connecting Form if you are a newcomer and would like more information.
Order of Service (updated the day before the service)
*Registration required. Enter your name and email address, and the Zoom link will be emailed directly to you. (We are using the same Zoom link from week to week, so you only have to register once to be able to attend all the Sunday morning services.)
New to Beacon? Want more information about our Sunday service, newsletter and more? Fill in the Beacon Connecting form. We regularly use the online platform, Zoom, that you can access via the web or join by phone. How to connect on Sunday morning and Zoom orientation information are available here.