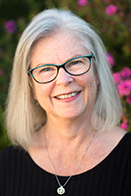 Welcome to our joyful, creative, transforming community! Beacon is an intentionally diverse and inclusive community of spiritual seeking and socially conscious people from New Westminster, the Tri-Cities, and other municipalities east of Vancouver. We invite you to explore this web site and its links to see what our community and Unitarianism has to offer you. If you find that you are curious to know more, please join us on Sunday morning or contact me if you have questions!
— Warmly, Rev. Debra Thorne
Minister@BeaconUnitarian.org
Poetry, Prose & Music
Marilyn Medén
Once again there will be a Poetry, Prose & Music service, with a finger food-pot luck, at the Astoria Retirement Home, 2245 Kelly Ave. Port Coquitlam. Weather permitting, we will be on the patio.
Four themes for the next Beacon year look like good prompts: Vision, Creativity, Freedom, and Beauty.  What a good way to start us thinking!  As usual, you are invited, really encouraged, to read what you choose (not necessarily on a theme) from your own writing or that of others.  Please, please let Marilyn Medén know as soon as possible that you would like to read, or offer music, so she can plan "the arc" of the service, [and she knows what to add to it herself!]  Please bring your own plate as well as some simple food to share at the end of the service.  Coffee and tea are available for a $1 donation.  m.j.meden at telus.net  or 604 469 6797.
Upcoming service descriptions here.