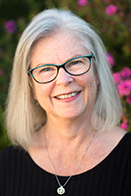 Welcome to our joyful, creative, transforming community! Beacon is an intentionally diverse and inclusive community of spiritual seeking and socially conscious people from New Westminster, the Tri-Cities, and other municipalities east of Vancouver. We invite you to explore this web site and its links to see what our community and Unitarianism has to offer you. If you find that you are curious to know more, please join us on Sunday morning or contact me if you have questions!
— Warmly, Rev. Debra Thorne
Minister@BeaconUnitarian.org
Sunday, December 17th
10:30 am
The No-Rehearsal Christmas Pageant!
Rev. Debra Thorne, Ashley Cole, Director of Religious Exploration, and all of you!

What would December be without the annual Christmas pageant? This year, we will all be called upon to help create the well-known story. There will be costumes, songs to sing, and of course many animals who want to see this babe who was born in their barn. Please join us for this wonderful family celebration of community and creativity.
• Choir sings.
Upcoming service descriptions here.