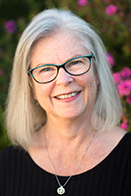 Welcome to our joyful, creative, transforming community! Beacon is an intentionally diverse and inclusive community of spiritual seeking and socially conscious people from New Westminster, the Tri-Cities, and other municipalities east of Vancouver. We invite you to explore this web site and its links to see what our community and Unitarianism has to offer you. If you find that you are curious to know more, please join us on Sunday morning or contact me if you have questions!
— Warmly, Rev. Debra Thorne
Minister@BeaconUnitarian.org
Sunday, March 18
10:30 am
The Last Wilderness
Rev. Debra Thorne
The last wilderness is the uncharted land on the map of our life journey—death—the greatest human mystery of them all. Some say that religions were created to respond to the fear of human mortality. Science too, is galvanized to nail down the facts on death. Both human views will be explored as we ask: What will the land of death be like? (This service theme was chosen by Sue Sparlin when she 'bought' a Sunday service theme at the silent auction for the Al Rbaai Family in 2016.)
Children & Youth Program: This morning the children will explore the ways in which trees are life giving. The youth will be asking the big question: What is truth? They will search for deep truths in the morals of fables, and in their interactions with peers.
Upcoming service descriptions here.