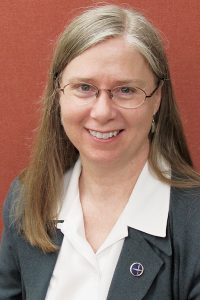 Welcome to our joyful, creative, transforming community! Beacon is an intentionally diverse and inclusive community of spiritual seeking and socially conscious people from New Westminster, the Tri-Cities, and other municipalities east of Vancouver. We invite you to explore this web site and its links to see what our community and Unitarianism has to offer you. If you find that you are curious to know more, please join us on Sunday morning (mid-September to mid-June) or contact us if you have questions!
—Rev. Meg Roberts

Sunday, Feb. 23rd
10:30 am
What does it mean to 'have a voice?'
Guest Speaker: Leah Hokanson
Service Leaders: Heather Brown and Susan White
What does it mean to be a vibrational being living in a vibratory universe, with an innate ability to make sound that can be used consciously? Since time immemorial, Indigenous cultures and spiritual communities have regarded singing, chanting, toning, and other ways of using the voice as integral to individual and communal well-being. Today there is a resurgence of practice and understanding of what these traditions have long known: that the voice is both a portal to presence, and a powerful vibrational medium that can heal and transform. Come and explore—with body, mind and spirit—what it really means to 'have a voice.'
From Leah Hokanson's website: I am a music and sound explorer, with over 30 years experience as a vocalist, pianist, conductor, teacher, and facilitator. My work connects the voice with healing, creative expression, and embodied inquiry. My intention here is to share my creative work, to invite participation, and to encourage conversation about the vibrational nature of reality—particularly as it relates to the voice, vocal sounding, and singing!
• Choir sings.
Religious Exploration Program: The children will 'travel' to Israel to learn about Judaism. Youth can help out by supporting the children's learning, or enjoy the complete service with the adults.
Upcoming service descriptions here.