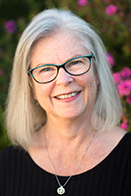 Welcome to our joyful, creative, transforming community! Beacon is an intentionally diverse and inclusive community of spiritual seeking and socially conscious people from New Westminster, the Tri-Cities, and other municipalities east of Vancouver. We invite you to explore this web site and its links to see what our community and Unitarianism has to offer you. If you find that you are curious to know more, please join us on Sunday morning or contact me if you have questions!
— Warmly, Rev. Debra Thorne

Sunday, April 21st
10:30 am
Frozen Birds and Pink Rabbits: Death and Beyond
Rev. Debra Thorne
In Pagan folklore the Goddess Ostara compassionately brings a frozen bird back to life. Her magik, though, inexplicitly transforms the dead bird into a rabbit. Grateful for its renewal this bird-turned-rabbit produces pink eggs! So, is death really what we think it is? Are you ready for the unexpected?
• The Choir sings
Children & Youth: Both children and youth will participate in our annual Easter egg hunt! Depending on the weather it will either be at the park or in the downstairs hall.
Upcoming service descriptions here.