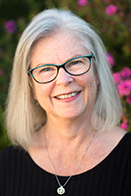 Welcome to our joyful, creative, transforming community! Beacon is an intentionally diverse and inclusive community of spiritual seeking and socially conscious people from New Westminster, the Tri-Cities, and other municipalities east of Vancouver. We invite you to explore this web site and its links to see what our community and Unitarianism has to offer you. If you find that you are curious to know more, please join us on Sunday morning or contact me if you have questions!
— Warmly, Rev. Debra Thorne

Sunday, November 18th
10:30 am
The Ecstasy of Art
Rev. Debra Thorne, Beacon Choir
There is a mapable process of creativity that includes moments of agony and moments of ecstasy. It's a wild ride to an unknown destination. How does art touch our lives? How are our lives works of art?
• Choir sings.
Children & Youth: This morning we welcome Susan White to lead us in a percussion Spirit Jam.
Upcoming service descriptions here.