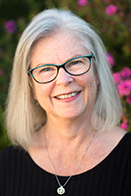 Welcome to our joyful, creative, transforming community! Beacon is an intentionally diverse and inclusive community of spiritual seeking and socially conscious people from New Westminster, the Tri-Cities, and other municipalities east of Vancouver. We invite you to explore this web site and its links to see what our community and Unitarianism has to offer you. If you find that you are curious to know more, please join us on Sunday morning or contact me if you have questions!
— Warmly, Rev. Debra Thorne

Sunday, November 25th
10:30 am
Rebel with a Cause
Marilyn Medén and Heather Brown
What makes some people able to think outside the box? Marilyn Medén and Heather Brown will explore what makes a creative thinker, and then give each of you a chance to have fun and stretch your thinking. They'll ask: What allowed famous inventers and changemakers like Edison and Darwin to create new ways of seeing and understanding the world? How are people such as John Stuart Mills and Elon Musk able to branch out from accepted norms or ways of thinking, and how can we apply that thinking in our our lives, in small ways, and even in larger ones, such as combating climate change?
Children & Youth: This morning the children and youth join forces to learn about and prepare for the upcoming mid-December solstice themed pageant.
Upcoming service descriptions here.