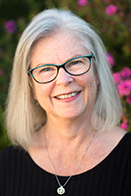 Welcome to our joyful, creative, transforming community! Beacon is an intentionally diverse and inclusive community of spiritual seeking and socially conscious people from New Westminster, the Tri-Cities, and other municipalities east of Vancouver. We invite you to explore this web site and its links to see what our community and Unitarianism has to offer you. If you find that you are curious to know more, please join us on Sunday morning or contact me if you have questions!
— Warmly, Rev. Debra Thorne

Sunday, October 15th
10:30 am
Music Makes Us
Guest: Patti Powell
Service Coordinator: Susan White
Anne Lamott writes "…music is about as physical as it gets: your essential rhythm is your heartbeat, your essential sound, the breath. We're walking temples of noise, and when you add tender hearts to this mix, it somehow lets us meet in places we couldn't get to any other way." Patti Powell, singing instigator extraordinaire, director of four community choirs in metro Vancouver and soloist with City Soul Choir, will join us once again in song.
Children & Youth: The children are invited to experience wonder, awe, and reverence for life, particularly in its emergence through birth or new beginnings. Youth explore Unitarian Universalism's theology of love.
Upcoming service descriptions here.