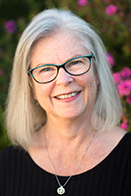 Welcome to our joyful, creative, transforming community! Beacon is an intentionally diverse and inclusive community of spiritual seeking and socially conscious people from New Westminster, the Tri-Cities, and other municipalities east of Vancouver. We invite you to explore this web site and its links to see what our community and Unitarianism has to offer you. If you find that you are curious to know more, please join us on Sunday morning or contact me if you have questions!
— Warmly, Rev. Debra Thorne
Minister@BeaconUnitarian.org
Sunday, February 11th
10:30 am
Riddle & Mystery:
A Whole Church Sunday!
Rev. Debra Thorne and Ashley Cole
Unitarians may thrive on the joy of our interdependence, but we do not always agree about the answers to the big questions. Nevertheless, we think that searching for the answers is important. So this Sunday we explore the 'riddle and mystery' questions: Who are we? Where have we come from? Where are we going? We'll dive into these questions as a creative, fun-loving interdependent, whole church!
• A special collection will be taken to support the Canadian Unitarian Sharing Our Faith program.
Upcoming service descriptions here.