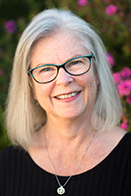 Welcome to our joyful, creative, transforming community! Beacon is an intentionally diverse and inclusive community of spiritual seeking and socially conscious people from New Westminster, the Tri-Cities, and other municipalities east of Vancouver. We invite you to explore this web site and its links to see what our community and Unitarianism has to offer you. If you find that you are curious to know more, please join us on Sunday morning or contact me if you have questions!
— Warmly, Rev. Debra Thorne
Minister@BeaconUnitarian.org
Sunday, January 28th
10:30 am
A Quiet Risk: Living an Undivided Life
Special Guests: Kimiko Karpoff and Rachel Yordy
Service Leader: Janet Pivnick
Showing up as ourselves, daring to live authentically, aligning our public selves with our inner life are risks that the soul takes moment by moment, without fanfare or notice. Circle of Trust approaches, based on the work of Parker Palmer, provide an opportunity to be in community to support each other in the difficult work of listening and acting upon one's soul call.
Janet is joined by Kimiko Karpoff and Rachel Yordy, all of whom have experience with Circle of Trust approaches, to share principles and practices of this powerful work.
• Beacon Choir sings.
Upcoming service descriptions here.