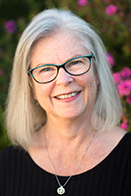 Welcome to our joyful, creative, transforming community! Beacon is an intentionally diverse and inclusive community of spiritual seeking and socially conscious people from New Westminster, the Tri-Cities, and other municipalities east of Vancouver. We invite you to explore this web site and its links to see what our community and Unitarianism has to offer you. If you find that you are curious to know more, please join us on Sunday morning or contact me if you have questions!
— Warmly, Rev. Debra Thorne
Minister@BeaconUnitarian.org
Sunday, September 23rd
10:30 am
Vision that Inspires
Rev. Debra Thorne
These are difficult days on the earth. We are faced with burning forests, rising oceans and air we cannot breathe. The system humans have created to manage ourselves has pulled the rug out from our traditions of truth and trust, honour and integrity. How can we envision our world today in a way that inspires hope?
Children & Youth: Today the children will explore leadership within the UU community and discover ways they can become faithful leaders. The youth will explore faith journeys, from abstract to specific.
Upcoming service descriptions here.