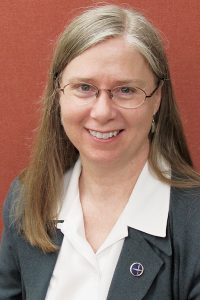 Welcome to our joyful, creative, transforming community! Beacon is an intentionally diverse and inclusive community of spiritual seeking and socially conscious people from New Westminster, the Tri-Cities, and other municipalities east of Vancouver. We invite you to explore this web site and its links to see what our community and Unitarianism has to offer you. If you find that you are curious to know more, please join us on Sunday morning (mid-September to mid-June) or contact us if you have questions!
—Rev. Meg Roberts

Sunday, January 19th
10:30 am
What is a family?
With Sue Sparlin, Beacon member and Lay Chaplain
Service Leader: Marilyn Meden
In her role as Lay Chaplain, Sue has been asked to perform a ceremony of union for a polyamorous family: two identified woman and one identified man. This made her question our Beacon definitions of family. What wording do our administrative forms use? Do they say "mom" and "dad" or "parent one" and "parent two"? What about "parent three"? What about families where there are no children at all. What makes someone you know "family" instead of "good friend"? Sue will share what she discovered and open a conversation about how this might affect our congregational life.
Religious Exploration Program: The children will 'travel' to Utah to learn about Mormonism while the youth continue to study the intersections of social justice and Unitarianism.
Upcoming service descriptions here.