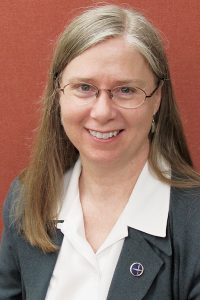 Are you looking to connect with a caring community online?
During the COVID-19 Pandemic, we are facing big changes and uncertainty – in our individual lives and in our society. Now more than ever, we can benefit from being with people of similar values that care about each other and the planet.
Beacon is an all-ages, intentionally diverse and inclusive community from New Westminster, the Tri-Cities, and other municipalities east of Vancouver. We are spiritual seeking and socially conscious people.
This summer, we continue to meet online:
Summer Theology Pub/Brunch is on Sundays at 10:30 am. (Our regular Sunday services will return on September 13th.)
We have small groups continuing to meet during the week. Check out our summer newsletter for details and contact information as well as our monthly calendar.
We invite you to explore this web site and its links to see what our community and Unitarianism has to offer you.
If you find that you are curious to know more, please fill in the Beacon Connecting Form and we'll be happy to respond to your questions, your concerns, and your interests. (I am away on holidays in July and on study leave for 2 weeks in August, so please contact the Beacon Board if you have pressing concerns.)
We hope you'll join us online and see what our community can offer you and your loved ones.
—Rev. Meg Roberts

Canadian Unitarian Council Nation-Wide Summer Services (Online)
This summer the Canadian Unitarian Council is supporting weekly national worship services. Each service will be hosted by a different congregation or group. All services will begin at 1:00 PT unless indicated otherwise below. Please register for each service at:
https://cuc.ca/events/sunday-summer-services-series/1593964800/1593972000/
The CUC's Zoom has a capacity of 1,000, so if you find yourself unable to enter the service, even if you're pre-registered, head on over to the CUC's YouTube channel.
Although Beacon won't be meeting for our own services, we hope that you will take advantage of the other Beacon groups that will continue to meet throughout the summer. Please check this newsletter for other information and our website calendar: http://beaconunitarian.org/index.php/calendar-alternate/
New to Beacon? Want more information about our Sunday service, newsletter and more? Fill in the Beacon Connecting form.
We regularly use the online platform, Zoom, that you can access via the web or join by phone. How to connect on Sunday morning and Zoom orientation information are available here.