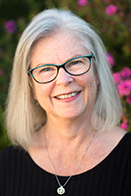 Welcome to our joyful, creative, transforming community! Beacon is an intentionally diverse and inclusive community of spiritual seeking and socially conscious people from New Westminster, the Tri-Cities, and other municipalities east of Vancouver. We invite you to explore this web site and its links to see what our community and Unitarianism has to offer you. If you find that you are curious to know more, please join us on Sunday morning or contact me if you have questions!
— Warmly, Rev. Debra Thorne
Minister@BeaconUnitarian.org
Sunday, May 27th
10:30 am
Labyrinth Walks: A Contemplative Practice for Wholeness
Rev. Debra Thorne
Special Guest: Diana Ng
Walking the labyrinth has been a spiritual practice since the 11th century and rediscovered in the last fifty years as part of the reclaiming of contemplative practices both in and outside Catholic and Protestant communities. Diana Ng, member of South Fraser Unitarians, built her first 42 foot diameter labyrinth in Fleetwood Park, Surrey, in 2008. Diana comes to labyrinths from a spiritual and practical point of view. In her own words, labyrinths are 'a quiet place where the simple act of walking promotes self-awareness, presence, and calm'. You will have the chance to walk one of Diana's labyrinths during the service.
• Choir sings.
Children & Youth: The children and youth will continue with the ritual introduced in last week's workshop.
Upcoming service descriptions here.