The intention for this group is to replace a fun night out at the theatre while we're all cooped up at home. Similar to the book club, the procedure is to view the film in advance, and then come to a Zoom meeting to chat about it.
The films selected are all available from YouTube for a rental fee (free up to $6.99). They may also be available for streaming from other internet sources, so if you have a subscription to a streaming service, do check there first. To rent a film from YouTube, just search for the title in YouTube and look for the video that has a blue "Buy or Rent" box next to it.
We will meet to talk about the film at 7 pm on Friday evenings via Zoom. Please email Nancy Rupert (check your hard copy of the directory) for Zoom meeting details.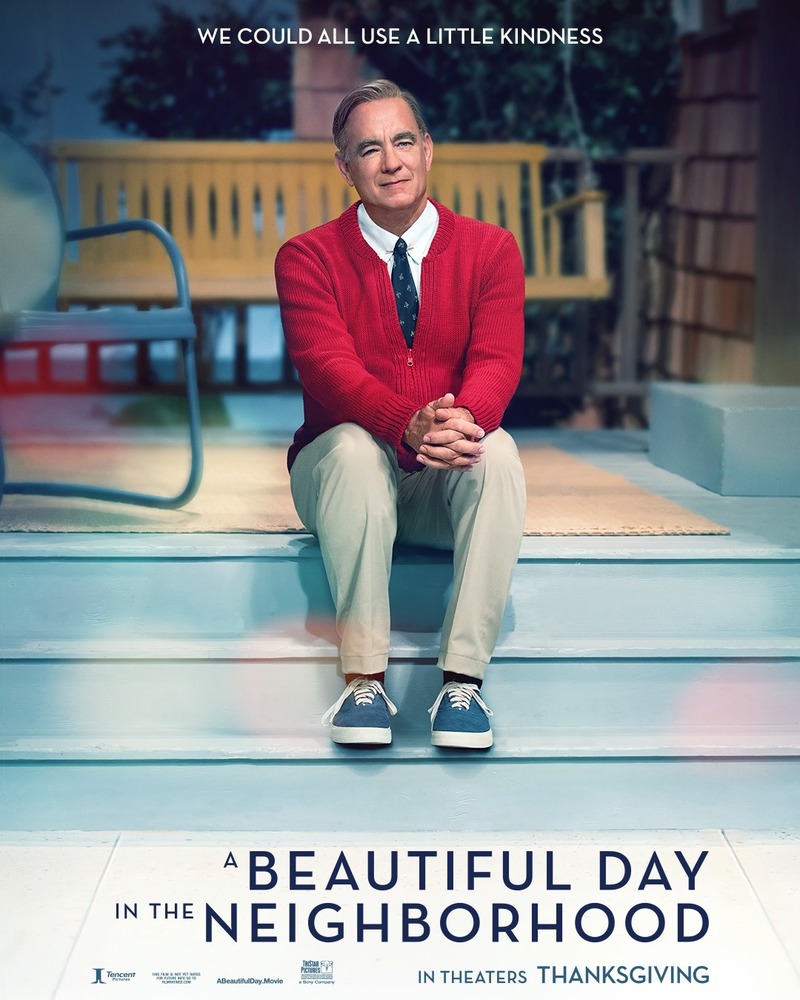 Fri. April 10: A Beautiful Day in the Neighbourhood
Tom Hanks portrays Mister Rogers in A Beautiful Day in the Neighborhood, a timely story of kindness triumphing over cynicism, based on the true story of a real-life friendship between Fred Rogers and journalist Tom Junod. After a jaded magazine writer (Emmy winner Matthew Rhys) is assigned a profile of Fred Rogers, he overcomes his skepticism, learning about empathy, kindness, and decency from America's most beloved neighbor.
Upcoming Titles to Vote On: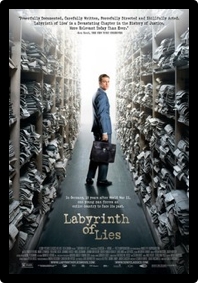 Labyrinth of Lies (R)
In "Labyrinth of Lies" the economic miracle is changing the life of Germans in post-war Germany 20 years later. Most of them are sick of the war and prefer to push their guilt to the back of their mind. When a journalist (André Szymanski) identifies a teacher in the playground as a former guard from Auschwitz, no one wants to take notice. But a young prosecutor (Alexander Fehling) takes on the case and can't even be stopped by his boss. During his research he realizes that some Germans claim that they never heard the expression "Auschwitz," while others try to forget about it. As the resolute prosecutor doesn't give up, the Attorney General Fritz Bauer (Gert Voss) retains him to take charge of the investigations. Struggling with an overload of information, the young attorney blunders into a labyrinth of guilt and lies where he almost gets lost.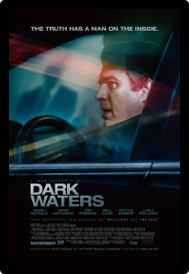 Dark Waters (PG-13)
Inspired by a shocking true story, a tenacious attorney (Mark Ruffalo) uncovers a dark secret that connects a growing number of unexplained deaths to one of the world's largest corporations. In the process, he risks everything – his future, his family, and his own life – to expose the truth. Anne Hathaway, Tim Robbins and Bill Pullman also star in this gripping thriller.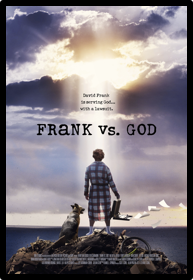 Frank vs. God (Unrated)
When we meet David Frank he is a mess. A wounded lion. His spirit shattered by the death of his wife, this formerly successful corporate attorney spends days in his bathrobe with his only real companion, his beloved bulldog, Brutus. But while away on a trip to visit his beloved niece Lucy, just outside of Orlando, a Tornado threatens to destroy his house. David races home in a heroic effort to save poor Brutus, but is stopped by the police and watches helplessly as the dark funnel of destruction sucks up the house, and the dog, like some Wizard of Oz nightmare – the punishing finger of God. Then, adding insult to injury, the Insurance Company tells him they won't pay because the damage falls under the 'Act of God' clause in his policy. David is livid. But then he gets the bright idea to sue God Himself for damages, naming representatives of all different faiths as co-defendants. Fueled by a megalomaniacal and opportunistic judge, a beautiful but damaged defense attorney, and David Frank's own sharply-honed legal gymnastics, what starts out as a crazy, radical stunt ultimately becomes a very deep and soulful journey.