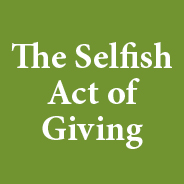 Guest Speaker: Comedian Ryan Guenther
Charity and volunteering are almost always framed as altruistic actions, with all the focus on how someone else will benefit from our good deed. In fact, we often feel guilty about deriving pleasure from something which is supposed to be selfless. This is completely backwards, doing good should feel good because it's good, and it's okay to admit it. The road to hell is paved with good intentions, but a stairway to heaven can be built from selfish acts.
Ryan Guenther grew up in a log cabin on an island near Prince Rupert. He started attending the Unitarian church at age 10 when his family moved to Victoria, and he's sung in the choir, edited the newsletter, managed the website, and is currently serving as a Sunday Service Associate and on the Board at North Shore Unitarian Church in Vancouver. He started doing stand up comedy in 2010 and has performed at clubs and festivals from Prince George to Orlando, Florida.
http://23.235.208.12/~beacon38/wp-content/uploads/2015/09/beacon-logo-2015-header.png
0
0
Beacon
http://23.235.208.12/~beacon38/wp-content/uploads/2015/09/beacon-logo-2015-header.png
Beacon
2019-12-07 00:04:42
2019-12-08 00:08:19
Oct-20-2019: The Selfish Act of Giving