Religious Exploration Program for Children
&

Youth
Hello Families and Welcome to Beacon Unitarian!
Register for Religious Exploration
Download our registration form, fill it out, and email it to Bette Goode, bjgoode@hotmail.com or text to 778-874-9203 or give it to Bette Goode in person, after September 26, 2022.

During COVID closure, these newsletters were mailed to registered families. Please have a look and see if any of the activities or suggestions might be fun for your family.
Newsletters
June 2022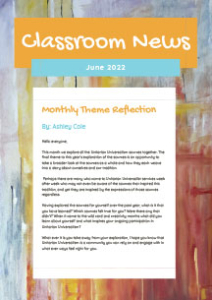 May 2022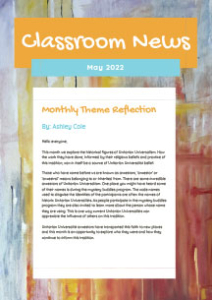 April 2022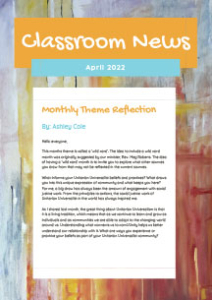 March 2022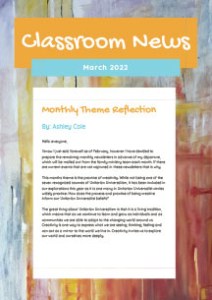 February 2022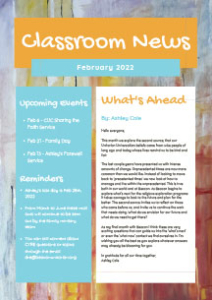 January 2022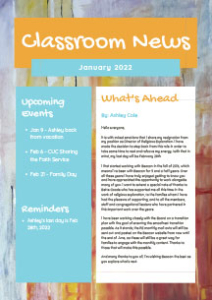 December 2021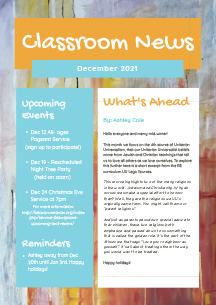 November 2021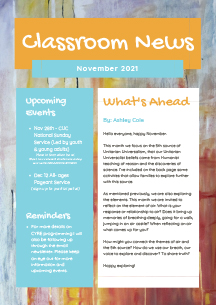 October 2021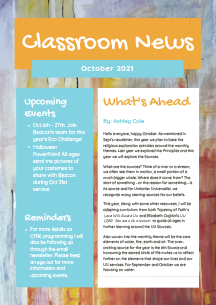 September 2021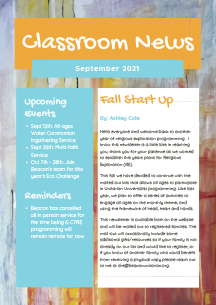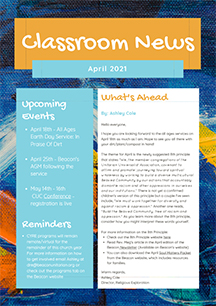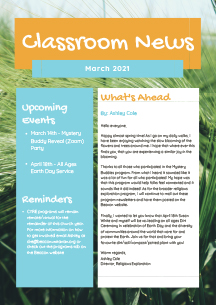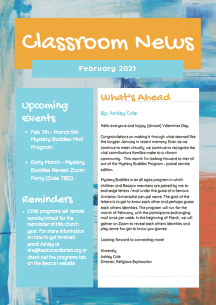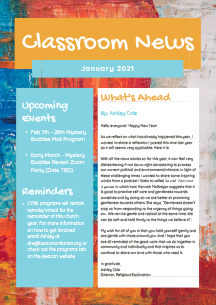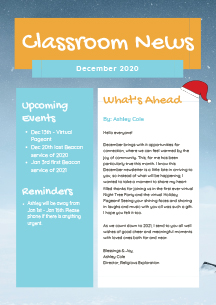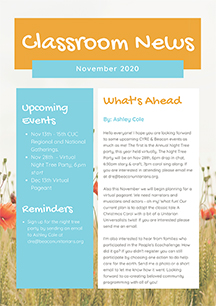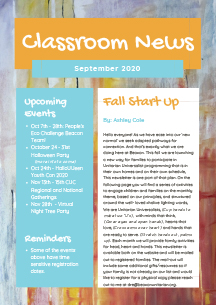 Unitarian Principles Colouring Sheets (referred to in Sept. newsletter)

Regular Programming (What to expect when we meet in person)
Beacon recognizes the vital contribution families make to a healthy congregation and we strive to provide a fun, welcoming and safe environment to do so. If you are new to Beacon, here are a few things we thought you might like to know.
If your child(ren) remains with you in the service, there are quiet-activity supplies available if needed—check with the greeters.
If you would like care for children aged five and under, there is a supervised nursery to the left of the stage.
During the 'story for all ages,' all children are invited (but not required) to sit as a group at the front, for the duration of the story.


What will young people learn about in Religious Exploration?
Beacon offers children and youth a spiritual and ethical foundation that we hope will support your family's parenting goals. Our programs aim to give young people the knowledge and experience to help them develop their own strong values, enhance their self-esteem, and discover their own spiritual identities.
We provide participants with a sacred space in which to explore religious questions and stories.
We give them guidance in their search for their own answers to life's big questions:
•    Where do we come from?
•    What are we?
•    Where are we going?
•    Does God exist?
•    How can I tell right from wrong?
•    What is truth?
•    How am I connected with everyone and everything else?
•    How do my actions impact the world around me?
•    What should I do with my own life?
•    Do I have a soul?
•    What do other religious traditions teach about life?
Unitarian Principles
Children's Rainbow Version
1. Respect all people (Red Promise)
2. Offer kind and fair treatment to all (Orange Promise)
3. Yearn to accept and learn about ourselves and others (Yellow Promise)
4. Grow by exploring what is true and right (Green Promise)
5. Believe in our ideas and act on them (Blue Promise)
6. Insist on freedom, justice, and peace for all people (Indigo Promise)
7. Value our home, Earth, that we share with all living beings (Violet Promise)
Unitarian Sources
(Tapestry of Faith Version)
1. Our Unitarian Universalist beliefs come from the sense of wonder we all share.
2. Our Unitarian Universalist beliefs come from wise people of long ago and today whose lives remind us to be kind and fair.
3. Our Unitarian Universalist beliefs come from the ethical and spiritual wisdom of the world's religions.
4. Our Unitarian Universalist beliefs come from Jewish and Christian teachings that tell us to love all others as we love ourselves.
5. Our Unitarian Universalist beliefs come from the use of reason and the discoveries of science.
6. Our Unitarian Universalist beliefs come from the harmony of nature and the sacred circle of life.
7. Our Unitarian Universalist beliefs come from faithful words and actions that shape our Unitarian and Universalist heritage.